Main content starts here, tab to start navigating
Del Frisco's Grille's Updated Brunch Is a John Hughes Movie
Anne Marie Panoringan – June 18, 2018
Sometimes a movie title has very little to do with the film, other than a casual reference. As we recovered from our weekend feast at Del Frisco's Grille, we made our own connection between brunch and a Saturday-morning breakfast back in '84. Did we mention we love John Hughes' high-school-set movies?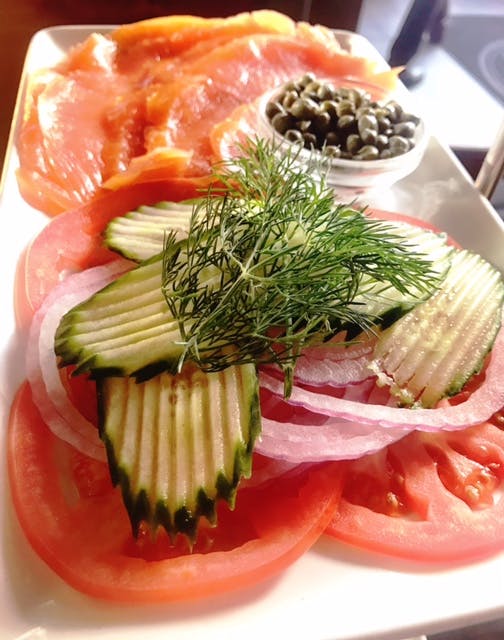 Pretty in salmon. Photo by Anne Marie Panoringan
The Princess/Claire Standish: Smoked Salmon Tower
This dish is deconstructed perfection: "Everything" caper cream cheese, NYC bagels (cream cheese and bagels found on the lower tower), cucumber, red onion and dill. The upscale Foley's smoked salmon is what refines it. Both Claire and this tower are beauties with depth, but you wouldn't know it at first glance.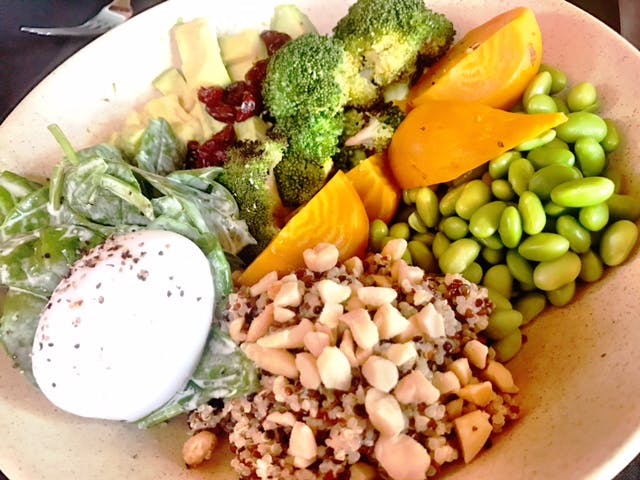 So fresh, so green. Photo by Anne Marie Panoringan
The Nerd/Brian Johnson: Greens & Grains Bowl
Mr. Gluten-Free abides by clean eating with charred broccoli, golden beets, avocado and quinoa. Yet he'll find balance with dried cranberries and sweet basil dressing. Maybe a little too "by the book" for some, but give Brian's dish a chance. He's also worth getting to know.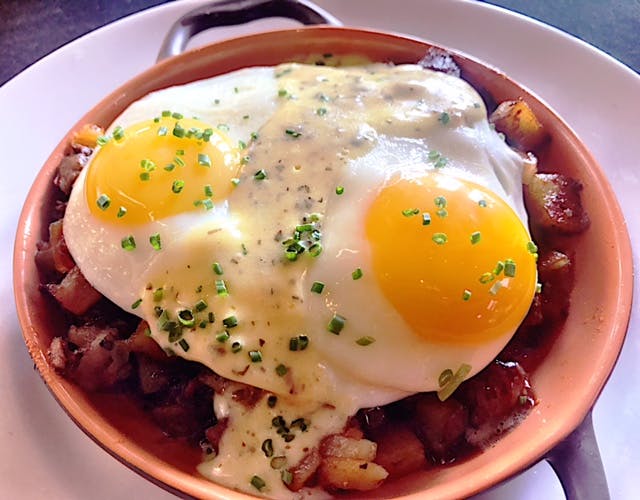 Damn, son! Photo by Anne Marie Panoringan
The Athlete/Andrew Clark: Braised Short Rib Hash
Meat and potatoes are what Andrew the wrestler needs to keep up his strength. Bearnaise and Bordelaise sauces mean he can hold his own. Give a tutorial on proper yolk etiquette, and he'll be fine . . . we think.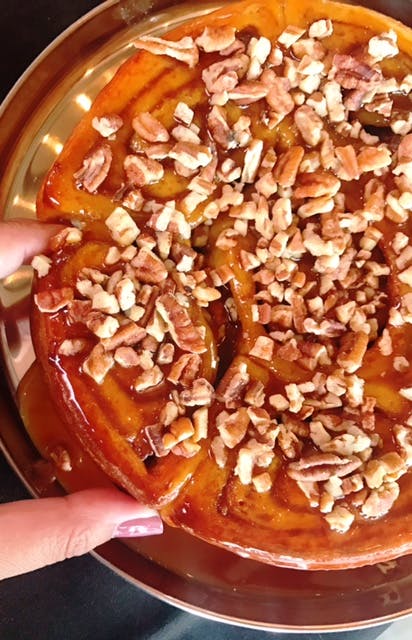 Leftover goals. Photo by Anne Marie Panoringan
The Basket Case/Allison Reynolds: Nonna's Cinnamon Rolls
Ally Sheedy is a scene stealer in this film. There, we said it. And if there's one dish you should pack up and take with you, it's the one with bourbon-espresso caramel sauce. Ally (the character, not the actress) would totally find a way to hide one in her purse, platter and all.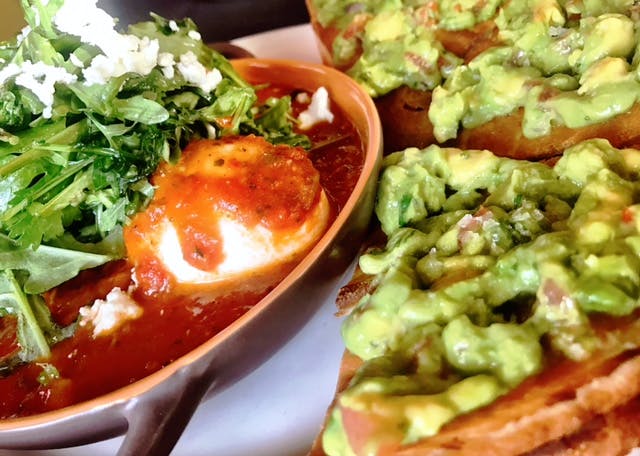 Our yin and yang. Photo by Anne Marie Panoringan
The Criminal/John Bender: Eggs in Purgatory
Roasted tomato-pepper sauce gives this bad boy heat, like Bender and his temper. And while we're not in the mood to expand on possible religious connotations, what you should know is that the avocado-topped flatbread is gluten-free. Feta and lemon vinaigrette manage to tame the spice. Tread carefully, though. This dish in particular needs some TLC to navigate.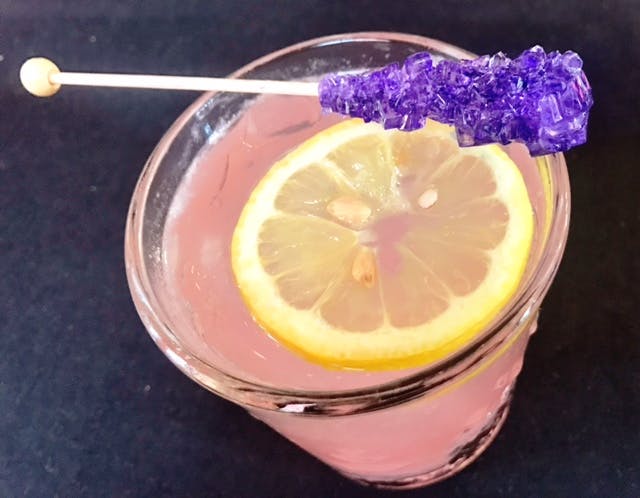 Speak softly. Photo by Anne Marie Panoringan
Assistant Principal Dick Richard Vernon: Fruit & Flowers
Ah, yes, Vernon. He just wants to assert ego and power. However, we believe he can be found at the bar ordering something refreshing and sugary when nobody's watching. Tito's Handmade Vodka, grapefruit soda, St-Germain and Monin blueberry are calling his name. Even jerks like him need a go-to drink.
A contributing writer for OC Weekly, Anne Marie freelances for multiple online and print publications, and guest judges for culinary competitions. A Bay Area transplant, she graduated with a degree in Hospitality Management from Cal Poly Pomona. Find her on Instagram as brekkiefan.
DISCLAIMER: This post was sourced from the RSS feed for OC Weekly, Del Frisco's Grille does not own its content. Click here for the original article.